Hello everyone, I realised I forgot to post something here about me and my group.
Im Morcant, Benjamin as my real name and was also known as Agraes on the older forum. Im member and co-founder of Letavia. We re-enact Britons of the late Vth century AD, settled in north-west Gaul, hence our name - one of the earlist known names of Brittany, in its latinised version, or Letau in Brittonic and still Llydaw in modern welsh. We are actually 17 members, mostly "sub-roman" soldiers, still organised in legions as attested by several sources in the era, including Procopius. We also have a pictish "auxiliary" and we plan to get for a part of us some "barbarian" side kit, ie either german, pictish or irish, or both.
My own character name is Morcant map Conmail, and he is supposed to be a "hiberno-briton", beeing from Dyfed, an area of Wales settled by the Deisi Muman and the Ui Liathain around the IVth century onwards if not before, and I also plan to do a Vth century gaelic impression once Im done with this one.
We work a lot with the other late-/sub-roman groups from France such as the Foederati and the Herculiani. For those who can read a bit of french, here is the late antic forum, with a lot of information, archeological pieces, etc. English speakers are welcome!
http://magister.olympe-network.com/forum/index.php
Enough speak, here some pictures of us.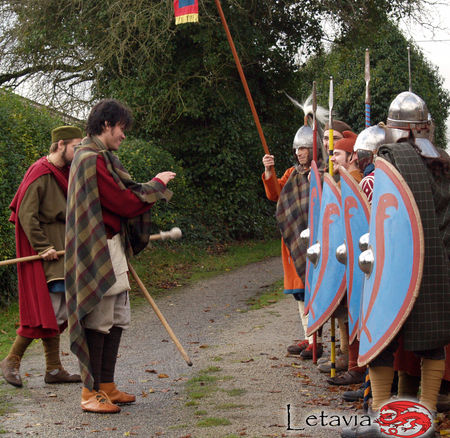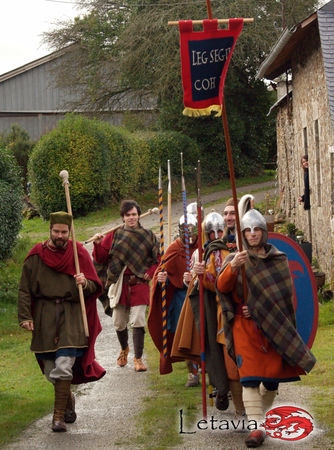 Training with the new recruits in last November.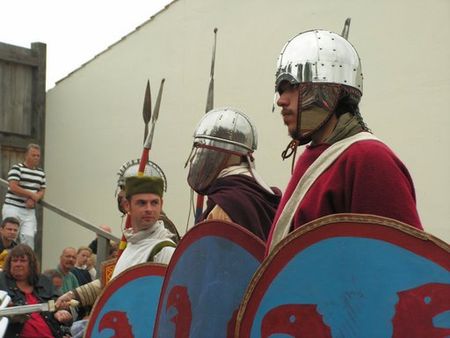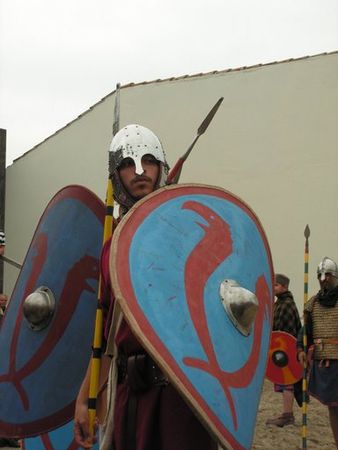 At Archeon Late Roman Event III in the Netherlands in August 2008.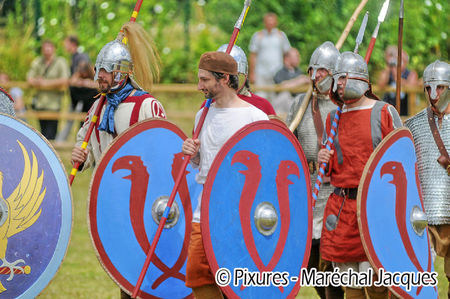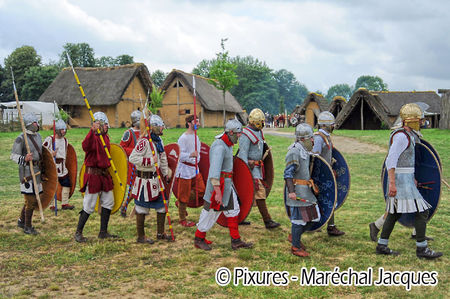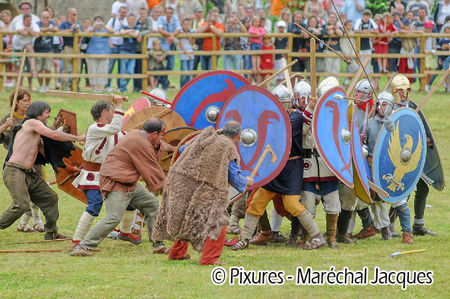 The Letavia with our friends from the Foederati, Herculiani and Limitis at Marle in France in June 2008.
Drust map Talorgan, our Pictish warrior.
And our blog:
http://letavia.canalblog.com/